Wealth Academy Podcast
Sponsorship Levels 
Why would you want to sponsor your guest expert interview with Wealth Academy Podcast -- your message will be shared on our amazing platform to our incredible community of engaged listeners -- worldwide reach of 18+ countries, with a social media community reach of over 15,000 followers, thousands of listens per episode and a content library that has staying power, well over 5 years ranked on Apple Podcast and various podcast platforms including Spotify, Amazon Music, iHeart Radio, Overcast, Stitcher, Deezer, and Google Podcasts.
Wealth Academy Podcast
Level 1 Sponsorship
Level 1 Sponsorship provides 1 live read commercial, 5 social media posts and an interview on Wealth Academy Podcast. This package will jumpstart your marketing to finish 2020 on a strong note.
Invest today and gain more exposure for your business.
Thanks for submitting your information! Please continue with the checkout process.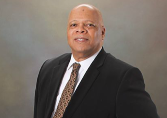 Hi, I'm Paul Lawrence Vann
I'm host of Wealth Academy Podcast where our mantra is, "Wealth Is More Than Just Money." I've been hosting my radio show for several years with well over 425,000 downloads and I decided to start my podcast because now more than ever businesses are pivoting, know that marketing and promoting your business is the key to remaining relevant, thus sponsorship is an excellent pathway in today's economy.
Wealth Academy Podcast sponsorship delivers for its clients in that it provides unparalleled service promoting them on a commercial, in addition to 5 social media posts, including an appearance as a guest expert on our podcast that is being downloaded by listeners and subscribers in 23+ countries.
We're providing this service to assist guest and organizations to receive one (1) LIVE read commercial, 5 social media posts, including an appearance on Wealth Academy Podcast.
Frequently Asked Questions
Can I get a refund if I'm unhappy with my purchase?
If you are unsatisfied with your sponsorship, reach out to us to see if your purchase is eligible for a refund.
How do I schedule my appointment?
Upon purchasing your sponsorship, book a time for your appointment at the link below:
https://calendly.com/info-3623/wealth-academy-podcast-sponsorship?month=2020-09
Can I purchase additional sponsorship more than once?
Absolutely! If you find yourself in need of sponsorship more than once, simply purchase additional sponsorship under the Featured Products Section below.
Featured Products
The Featured Product is our Advanced Sponsorship Package, Level 2. It consist of a 30-day Branding and Promotion package.